Story

1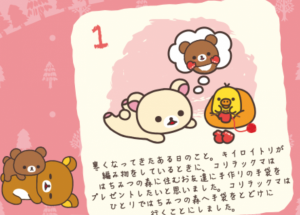 One day, it's getting colder.
Korilakkuma thought she wanted to present the pair of gloves made of hand to a friend of hers who lives in Honey Forest when Kiiroitori was knitting it.
2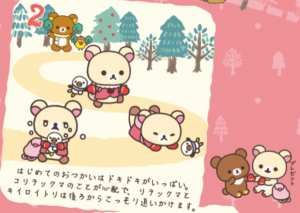 There were many happening because it was her first errand.
Rilakkuma and Kiiroitori were following and watching out for her safety secretly.
3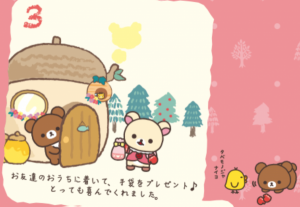 She arrived at her destination and presented it to the friend♪
The friend loved it!
4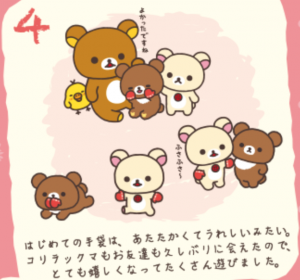 The friend seemed to happy when she or he felt a pair of first gloves warmly.
And Korilakkuma was also so happy to meet the friend for a long time.
Then they played a lot.
5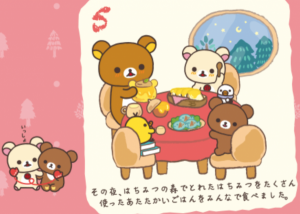 Everyone enjoyed warmly foods using a lot of honey which was taken from Honey Forest.
6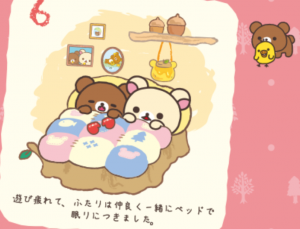 Two were tired and felt asleep together friendly on the bed.