I found a cute ted's card when I checked the movie ticket at shop!
It is a movie ticket called 'mubi-chike' with QR code on the back.
I could reserve by this number,and the card is left.
The price of this was 400 yen lower than original one.
And,I don't have to use it on the day.
Well…
I have been to watch the movie.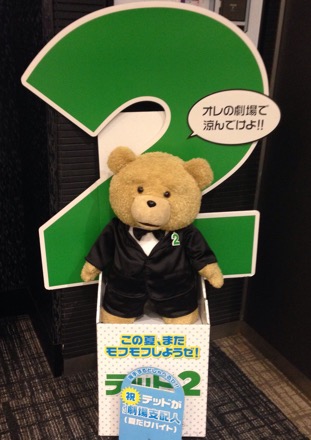 I can't forgive him,in spite of still bad boy.
The girl who is acted in 'Mamma Mia!' was standout.
She was a good singer.