San-X hold the photo contest of Rilakkuma in commemoration of new series 'Korirakkuma and his or her new friend' theme from Mar 25 to Apr 14,2016.
Now,winners are announced.
5 people won the award.(all same award'優秀賞')
the 5 winner
Well,
Let's take a look at them.
Kogumachan meet cherry blossom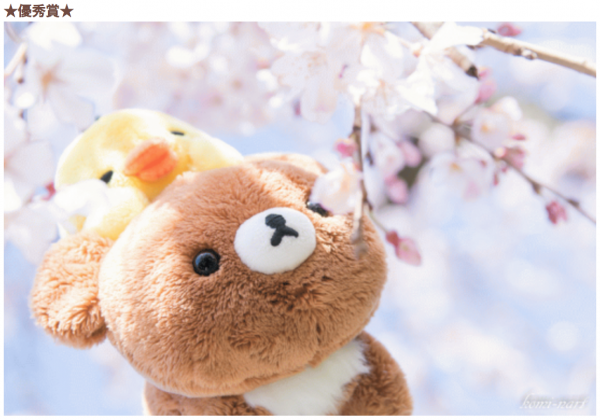 Contributor(komina7353) say that this was the first time seeing cherry blossom for Chairoi-Kogumachan:Kiiroitori told Kogumachan about here;I wanted to express the Kogumachan's expression gazing at flower in full bloom when Kogumachan looked up it.
Let's go to the castle?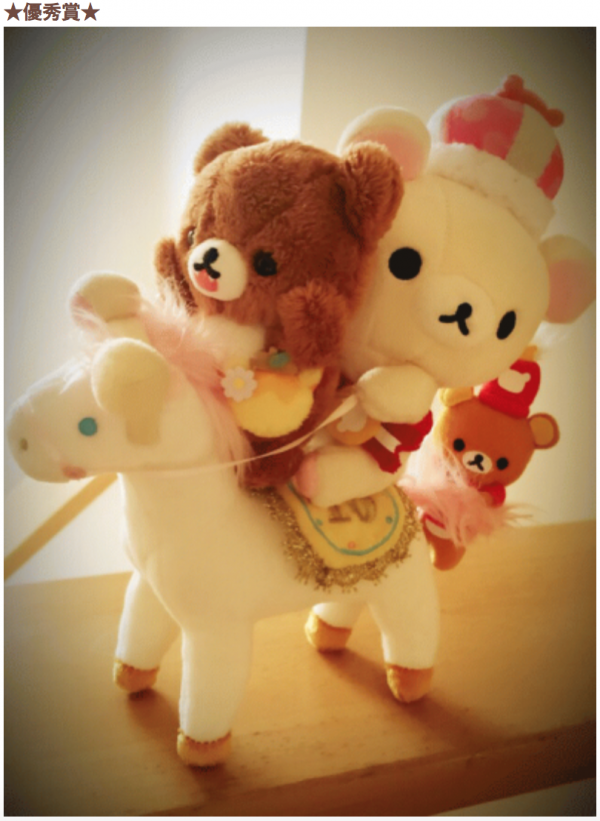 Contributor(korilakkuma) say that everyone are heading to the castle riding a horse friendly.
the first kiss…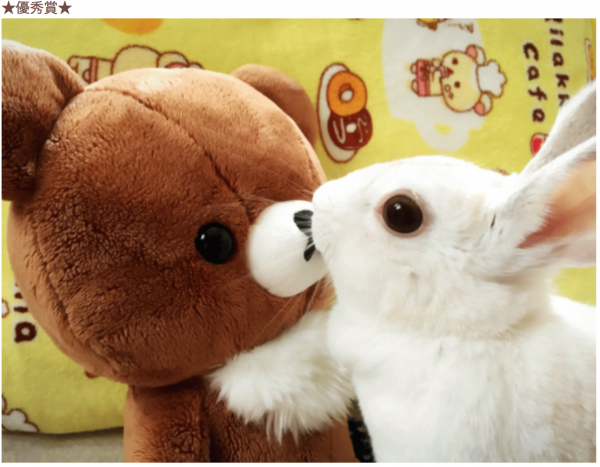 Contributor(ゆうみ) say that even a rabbit is stuck oh Chairoi-Kogumachan.
Koguma-chan,cherry-blossom viewing for the first time♪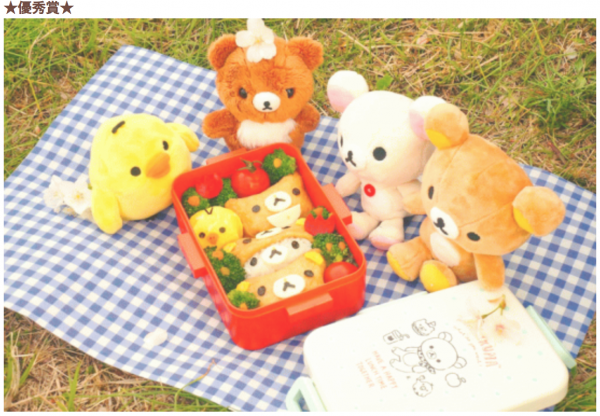 Contributor(えんてぃー) say that we enjoyed cherry-blossom viewing today♪
There are 4 'Inarizushi:a kind of sushi' looks like Kiiroitori,Kofumachan,Rirakkuma and Korirakkuma in the launch box.
I feels so good〜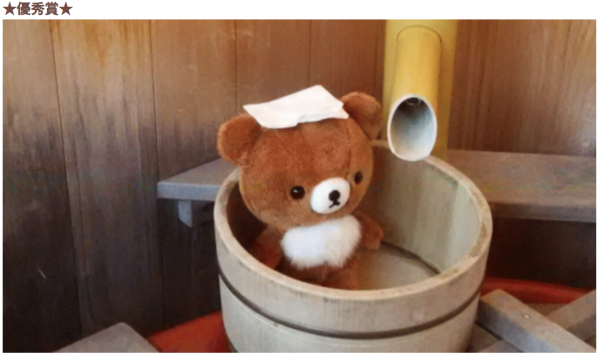 Contributor(なっちゃん) say that 'Dose Kogumachan feel warm in the hot spring?'
award
The recipient of the prize was awarded an special art board.